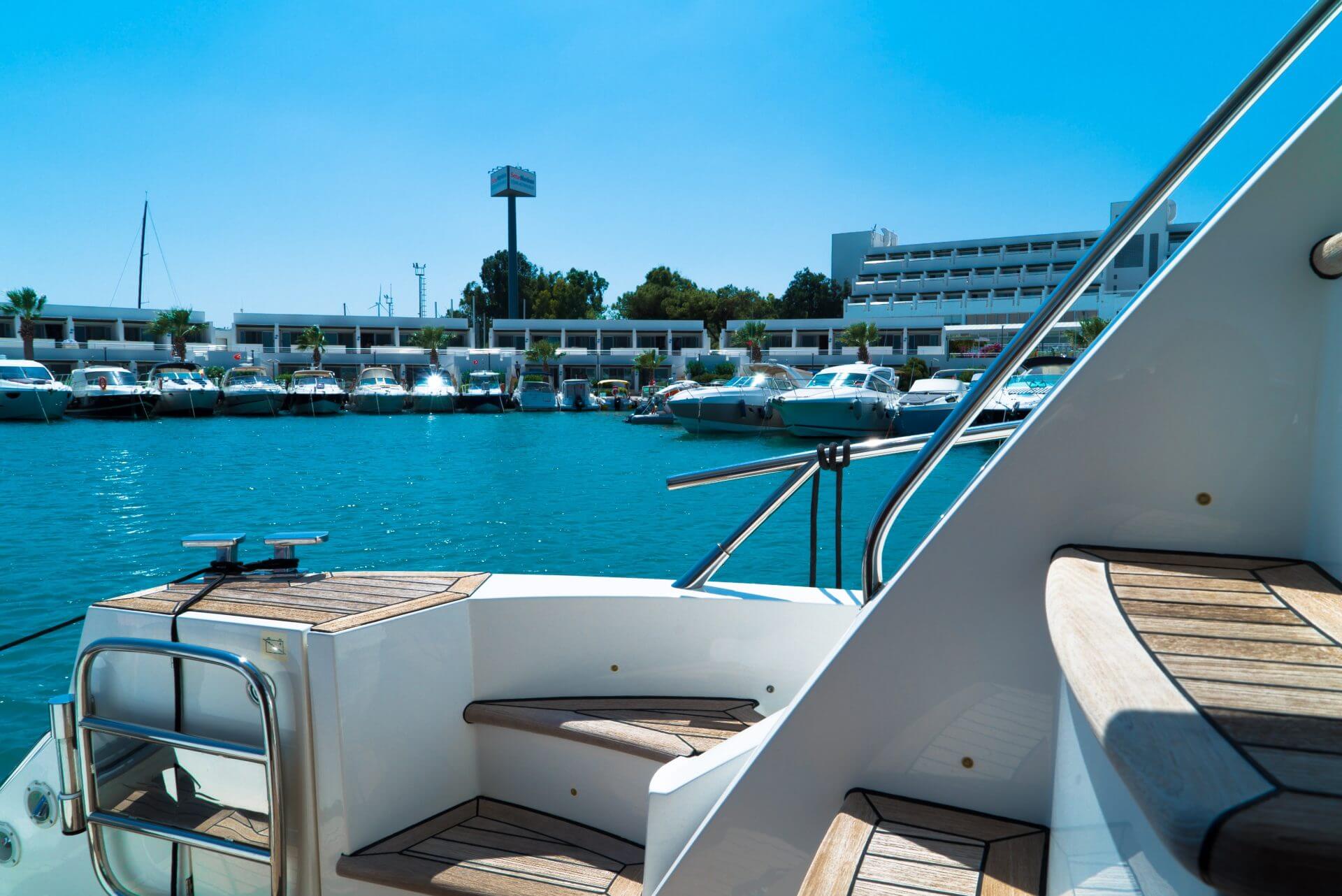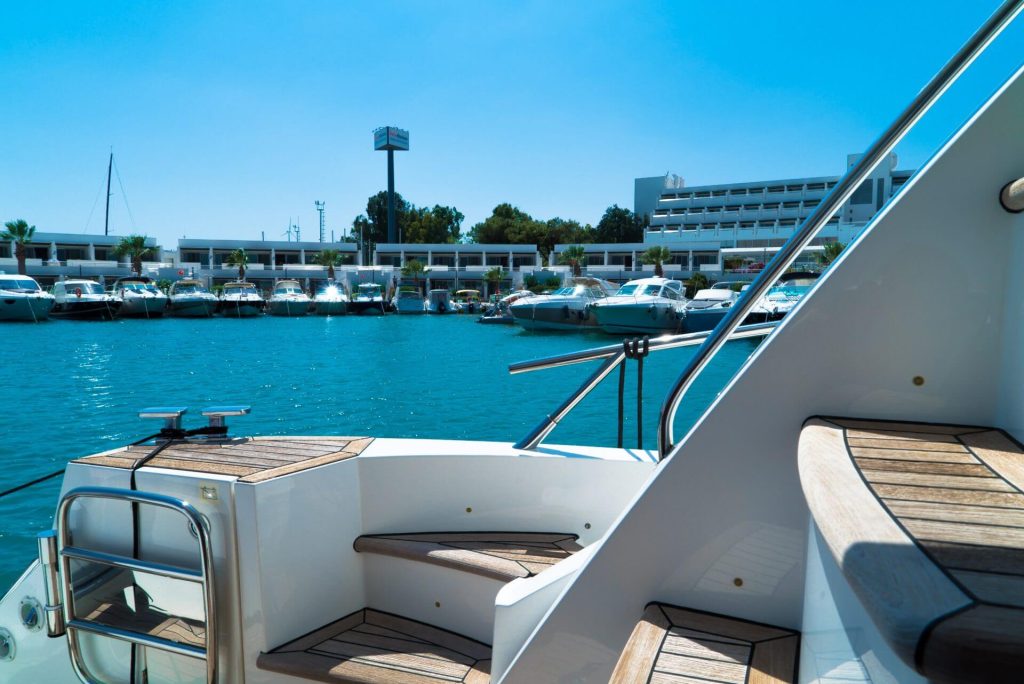 Imagine cruising along the crystal-clear waters of the Gulf of Mexico, soaking up the warm Florida sun and reveling in the breathtaking beauty of Sarasota's coastline. Sarasota, a stunning city located on the southwestern coast of Florida, is renowned for its white sandy beaches, vibrant culture, and abundance of recreational activities. Among the many ways to explore its coastal charm, renting a yacht stands out as an exceptional option, especially in this upcoming boating season.
In this blog, we'll delve into why Sarasota is the perfect destination for yacht rentals, highlighting the city's natural beauty, ideal sailing conditions, and the myriad of attractions awaiting you on your yacht rentals adventure.
1. Ideal Climate for Yacht Rentals Trip
Sarasota's weather is an ideal fit for yacht trips, providing warm climates year-round. The Florida coast offers a great sailing environment and makes it easy to plan long-distance excursions or short-day trips any time of the year. You can enjoy mild winters with temperatures ranging from 59F/15C to 77F/25C during the day, perfect for outdoor activities such as kayaking and boat rides. 
Summers in this area are also quite pleasant, offering balmy days between 80F/27C and 90F/32C. This combination of agreeable temperatures makes Sarasota a great destination to do yacht rentals regardless of the season.
2. Variety of Yacht Rentals Available
Sarasota offers a wide variety of yacht rentals to suit every preference and budget. Here are some of the types of yacht charters you can find in Sarasota:
Luxury Yacht Charters:

If you're looking for the ultimate in comfort and style, Sarasota offers luxurious yacht rentals that provide top-notch amenities and services. These yachts are equipped with spacious cabins, elegant interiors, gourmet kitchens, and professional crew members to cater to your every need.
Sailboat Charters:

For those who prefer the thrill of sailing, Sarasota has a range of sailboat charters available. Sail along the coast, harness the power of the wind, and experience the serenity of gliding through the waters. Whether you're a seasoned sailor or simply starting out, there are options for all skill levels.
Catamaran Charters:

Catamarans are popular choices for yacht rentals in Sarasota due to their stability and spaciousness. These multi-hulled vessels offer ample deck space, comfortable cabins, and a smooth sailing experience. They are great for families or larger groups of friends looking for a fun and relaxed cruising experience.
Fishing Charters:

Sarasota is a haven for fishing enthusiasts, and you can find fishing charters that cater to both experienced anglers and beginners. Charter a fishing yacht and head out to the Gulf of Mexico for a day of deep-sea fishing, targeting species like tarpon, snook, grouper, and more.
Day Charters:

If you're looking for a shorter excursion, Sarasota offers day charters that allow you to explore the coastline, visit nearby islands, and enjoy a day of sun and sea. These charters are perfect for a quick getaway or celebrating special occasions with friends and family.
Party Yacht Charters:

Planning a celebration or a special event? Sarasota has party yacht rentals available for those looking to host a memorable gathering on the water. These yachts come equipped with entertainment systems, spacious decks for dancing, and onboard amenities to ensure a fantastic party experience.
Corporate Charters:

Sarasota is also an excellent destination for corporate events and team-building activities. You can find yacht charters that cater specifically to corporate groups, offering meeting spaces, audiovisual equipment, and catering services for a productive and memorable experience.
With such a wide range of yacht rentals available in Sarasota, you can find the perfect vessel to suit your preferences, whether you're seeking luxury, adventure, or relaxation on the water.
3. Accessible Marinas and Boat Ramps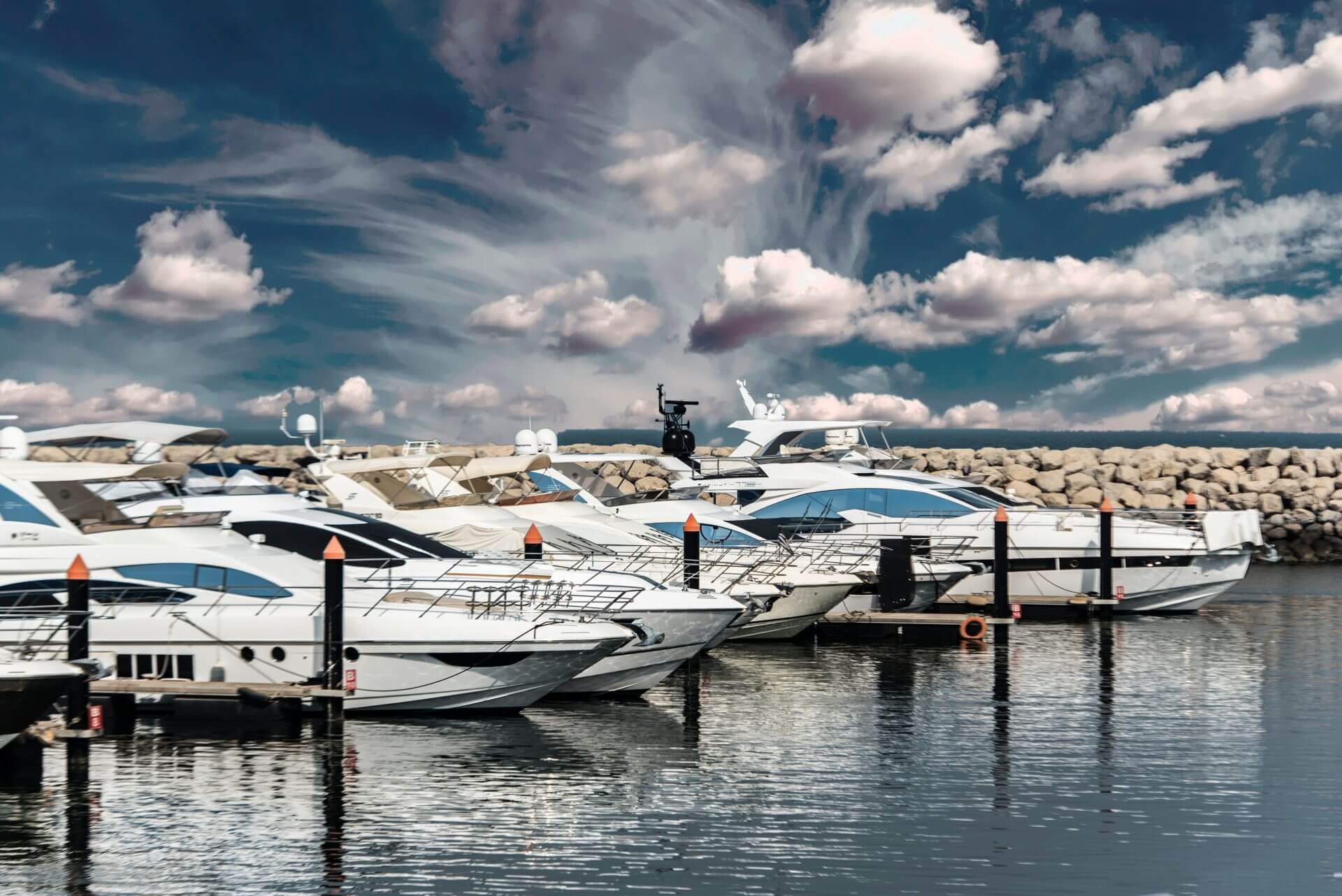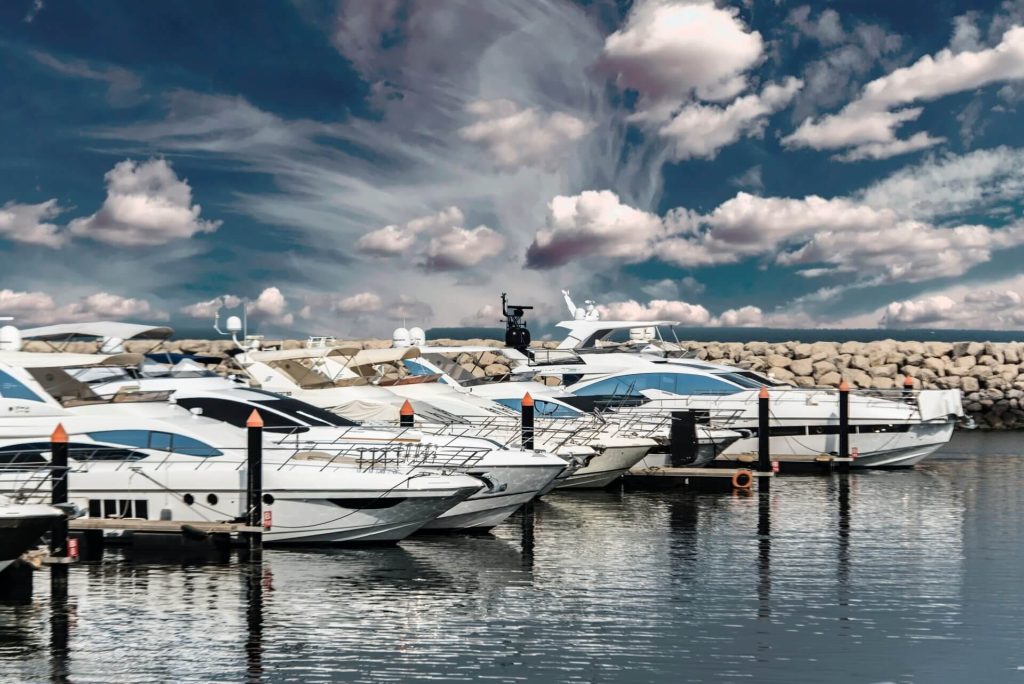 Sarasota is the ideal destination for yacht rentals due to its marina accessibility and boat ramp access. There are a variety of marinas in Sarasota, making it so easy to find a place to dock your vessel or rent one from a local provider. Whether you're looking for an all-inclusive charter package or simply want to explore by yourself, there's something here for everyone. The marinas have everything you need — fuel, food, watercraft repairs, and more – so you can enjoy your stay without any worries.
Additionally, many of the boat ramps around the city provide easy access for those wanting to launch their vessels into the waters of Sarasota. These boat ramps include features such as parking areas and docks that make getting ready for a day out on the water quick and efficient. With these boat ramps available year-round, you can plan your next adventure at any time without worrying about how you're going to get there.
4. The Abundance of Local Attractions
In addition to its favorable climate, accessible marinas, and diverse range of yacht rentlas, Sarasota is surrounded by a wealth of local attractions that make it an even more attractive destination for yacht rentals. Some of the attractions you can visit during your yacht charter adventure in Sarasota include:
– Stunning Beaches: Sarasota is renowned for its pristine, white sandy beaches that stretch along the Gulf of Mexico. Siesta Key Beach, consistently ranked among the best beaches in the United States, offers powdery sand and turquoise waters. Lido Key Beach is another popular choice, known for its tranquil atmosphere and picturesque views.
– Mote Marine Laboratory & Aquarium: Located on City Island, the Mote Marine Laboratory & Aquarium is a must-visit attraction for marine life enthusiasts. Explore fascinating exhibits, learn about marine conservation, and get up close to various marine creatures, including sharks, sea turtles, and manatees.
– The Ringling: This cultural complex encompasses the Ringling Museum of Art, Ca' d'Zan Mansion, Circus Museum, and beautiful gardens. Admire the impressive art collection, stroll through the stunning gardens, and discover the rich history of the circus at this unique attraction.
– Myakka River State Park: Just a short distance from Sarasota, Myakka River State Park offers a tranquil escape into nature. Explore the park's diverse ecosystems, go hiking or biking on scenic trails, take a boat tour to spot wildlife, or embark on an adventurous airboat ride.
– Historic Downtown Sarasota: Discover the charm of historic downtown Sarasota, with its vibrant arts and culture scene, boutique shops, art galleries, and a wide selection of dining options. Take a stroll along Main Street, explore the Sarasota Opera House, or visit the local farmers' market.
– St. Armands Circle: Located on St. Armands Key, just off the coast of Sarasota, St. Armands Circle is a premier shopping and dining destination. Browse through unique boutiques, indulge in delicious cuisine, and soak up the lively atmosphere of this European-inspired outdoor shopping district.
– Golfing: Sarasota is a golfer's paradise, offering a range of world-class golf courses. Whether you're a seasoned pro or a beginner, you'll find courses to suit your skill level and enjoy stunning views while teeing off.
– Sarasota Opera House: Experience the beauty of performing arts at the historic Sarasota Opera House. Catch a live opera, ballet, or musical performance in this beautifully restored theater, known for its excellent acoustics and grand ambiance.
– Culinary Delights: Sarasota boasts a thriving culinary scene with a diverse array of restaurants and eateries. From fresh seafood and farm-to-table dining to international cuisines and waterfront restaurants, you'll find something to satisfy every palate.
Sarasota's abundance of local attractions ensures that your yacht charter adventure is not limited to the waters alone. You can explore the beauty of the coastline, immerse yourself in arts and culture, connect with nature, and indulge in the local cuisine, creating a well-rounded and memorable experience.
5. Excellent Reputation for Safety and Security
The beauty of Sarasota is that it's an excellent destination for yacht rentals, and with its reputation for safety and security, you can be sure your boat will remain safe. The city has a variety of marinas where boats can dock safely while they are not in use. This ensures the highest level of security during long-term or short-term yacht rentals stay. 
Additionally, many of these marinas have experienced staff who provide high-quality customer service to ensure any questions or concerns about safety on the waters are addressed promptly.
Several local organizations are dedicated to providing information about boating regulations and updates regarding waterway navigation systems, which help keep renters informed and prepared when out on the open seas. These resources are invaluable for both those new to yacht rentals as well as longtime renters looking for more information before their trips.
Sarasota provides reliable safety standards so that all travelers feel comfortable enjoying their time away from shore and secure, knowing that their vessels won't suffer any damages due to negligence or illegal activities. With its abundance of attractions and commitment to protecting its visitors' well-being, it's no wonder why Sarasota has become such a popular destination for yacht rentals.
As an expert in yacht rentals, I can confidently say that Sarasota is the perfect destination for a memorable vacation. With its ideal climate, accessible marinas and boat ramps, variety of charter options, an abundance of local attractions, and excellent reputation for safety and security – it's no wonder why so many people come to this area year after year!
If you need professional boat services or want to book a day trip, The Boat Concierge is your top choice. We have a team of pros to make sure your visit is unforgettable. So don't wait any longer – contact us today!