TRUSTED BOAT TRIPS IN SARASOTA, FL
Boat TRIPS IN SARASOTA, FLORIDA
Providing you stress-free boating and fishing trips
The Boat Concierge's first-rate boat trips in Sarasota await you! Enjoy some of Southwest Florida's most beautiful spots by going on an adventure with us on the waters of Manatee and Sarasota. You will be sailing and fishing with our seasoned Captain Gabriel "Gabe" Lippert.
Discover the hidden gems of the vast Florida oceans as Capt. Gabe shows you the best views and takes you to secret locations. He can even share with you his expert knowledge about boating and fishing.
We can't wait to accommodate you in our exciting daytime, nighttime, and specialty fishing trips. TBC can give you a moderate to an extreme level of fishing experience as you wish. We are insured and fully equipped to deliver you a worthwhile and budget-friendly trip for you and your loved ones.
Specialty boat trips in sarasota
Providing you stress-free boating and fishing trips
The Boat Concierge offers specialty boat trips in Sarasota for you and your family or friends. We are here to listen to you and grant your requests. Plus, you will sail on the gorgeous waters of Florida with Capt. Gabe as your guide.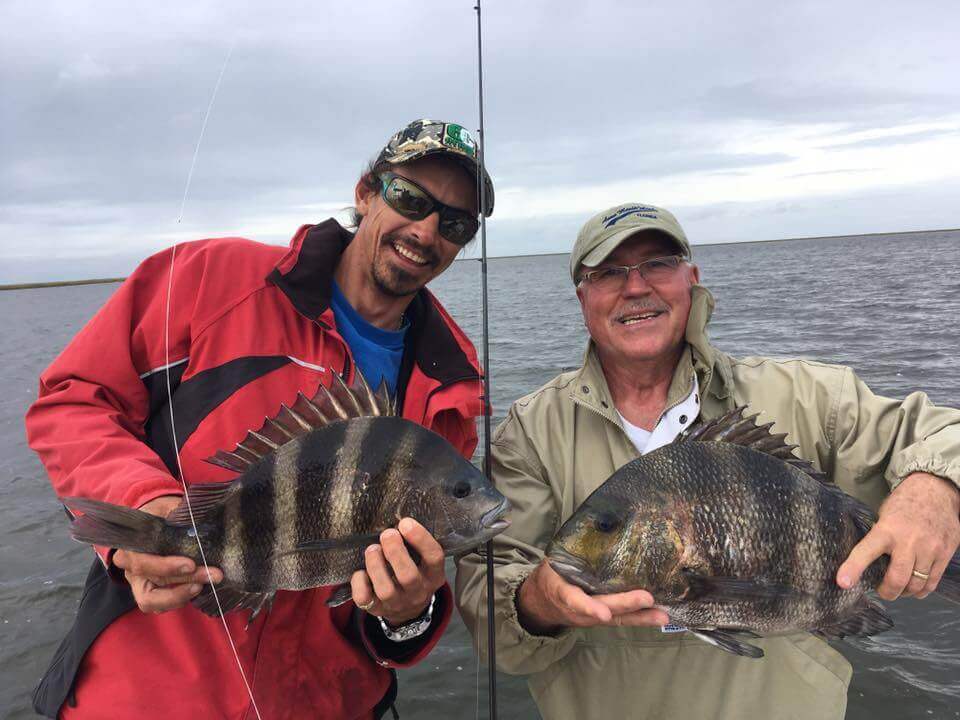 Hire-A-Captain
Just tell us what your plans are, and Capt. Gabe will take you to the most ideal locations in Florida's oceans according to your needs and preferences. Our Hire-A-Captain services are priced at $100 per hour, with a minimum of 3 hours. We also offer custom pricing to match your request. Whether you simply want to sit back and relax as you enjoy the sunrise, sunset, or an evening of wine and cheese, Capt. Gabe will make sure that your trip is a safe and comfortable one. And if you want to celebrate the life of a recently deceased loved one, we also offer boat charters with an ash scattering. Give us a call, and we'll set you up for a meeting with Capt. Gabe so you can schedule your trip right away.
Tarpon Fishing Trip
Tarpon fishing in Florida is not only challenging, but law-protected, too. But we and Capt. Gabe at TBC are well-versed in the state laws regarding tarpon fishing, so you can be sure that you'll only be having a fun yet perfectly allowed fishing adventure. When fishing for tarpon, you can expect to catch some permit fish, too (where tarpon are, permit are)! Each one of our tarpon fishing trips launches at 5 or 5:30 in the morning, unless arranged otherwise. We accommodate up to 2 people for a 7-hour trip for $750, and you can add up to 4 people to the party for only $100 per head. Let our fishing expert and licensed Capt. Gabe guide you in catching your biggest tarpon!
CALL US at
(941) 347-2628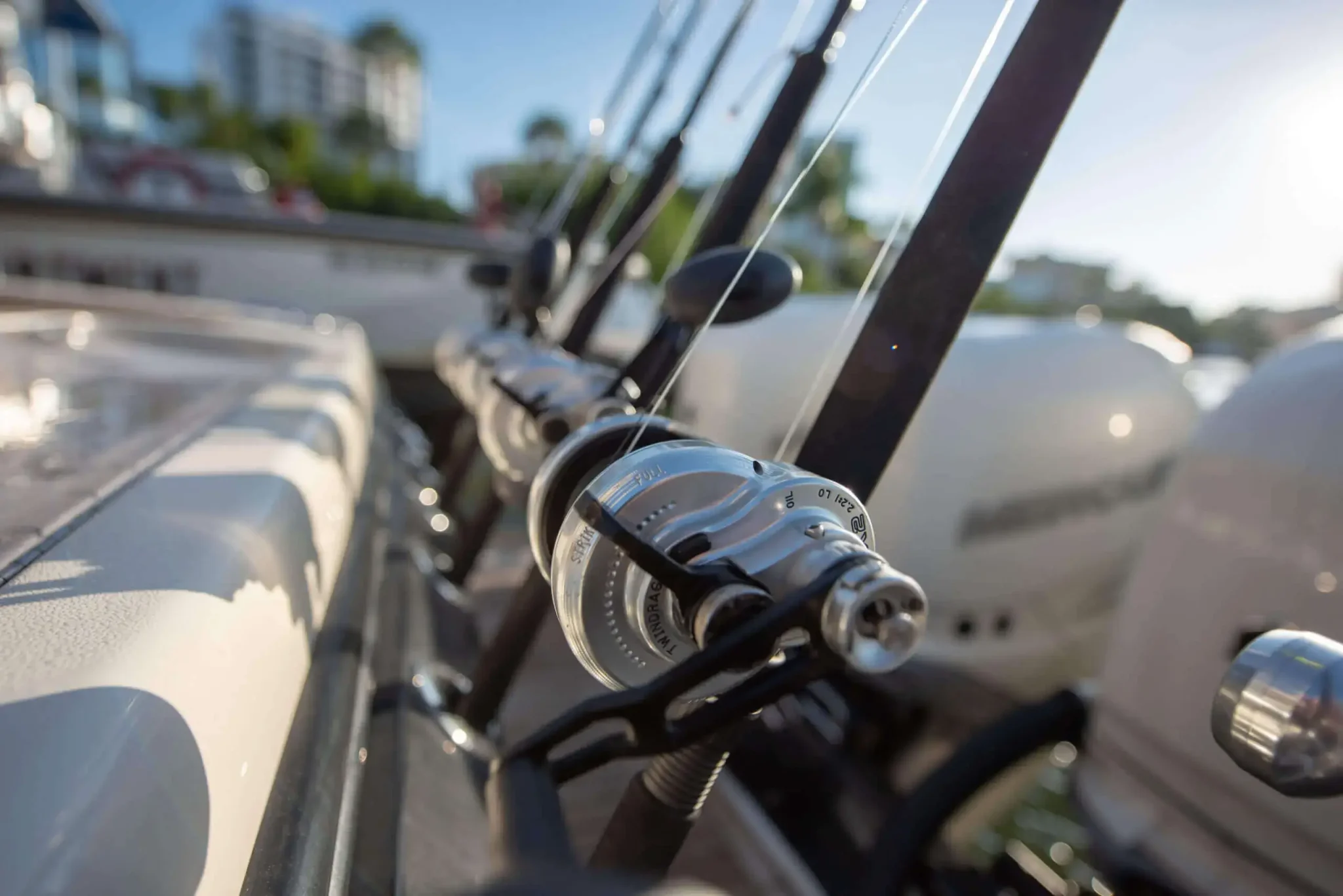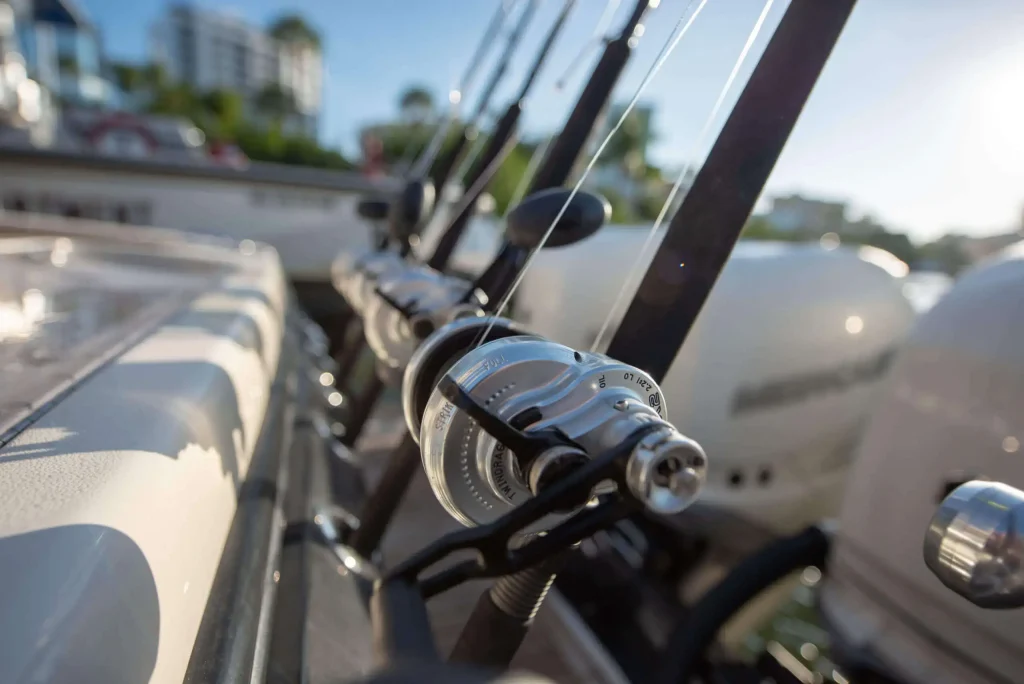 Daytime Fishing Boat Trips In Sarasota
Taking you to fun and unforgettable fishing trips
Fishing is made easy with The Boat Concierge's fishing boat trips in Sarasota, whether you want a family-friendly trip or a hardcore one! Our fishing trip schedule varies from 4-8 hours. If you're not sure which one to choose, don't worry—we will suggest the best time and day for a big catch. You can either choose to use your own boat or Capt. Gabe's.
All our fishing charters are guided by our friendly and skilled Capt. Gabe, who will lead you to the best fishing areas, and even take you to some of his favorite secret locations for an unforgettable fishing experience!
4-hour Fishing Trip
TBC provides you the best 4-hour boat trips in Sarasota available for only $450. We will be launching at 8 AM or 1 PM, or anytime you request to start. We accommodate 2 people per trip, but we also allow up to 6 additional persons for $50 per head.
6-hour Fishing Trip
We also have a 6-hour fishing trip available at $650. We launch every 8 in the morning, but you are also free to choose your most convenient time for fishing.
You can add up to 6 people for only $50 per extra member.
8-hour Fishing Trip
If you want to stay longer, we recommend an 8-hour fishing trip for 2 for only $850. You'll head out at 8 AM or at another time you and Capt. Gabe have agreed upon. We offer a $50 per person rate for up to 6 more people. 
CALL US at (941) 347-2628
Nighttime Fishing Boat Trips in Sarasota
Letting you experience the best of Florida's night fishing
The Boat Concierge makes the most out of every fishing time available for you. With our nighttime boat trips in Sarasota, we want to help you witness the exceptional beauty of Florida's waters even in the dark. Capt. Gabe will be joining you in exciting and secure 4- to 6-hour night snook fishing trips. If you want something more extreme, you can also request a nighttime shark fishing trip.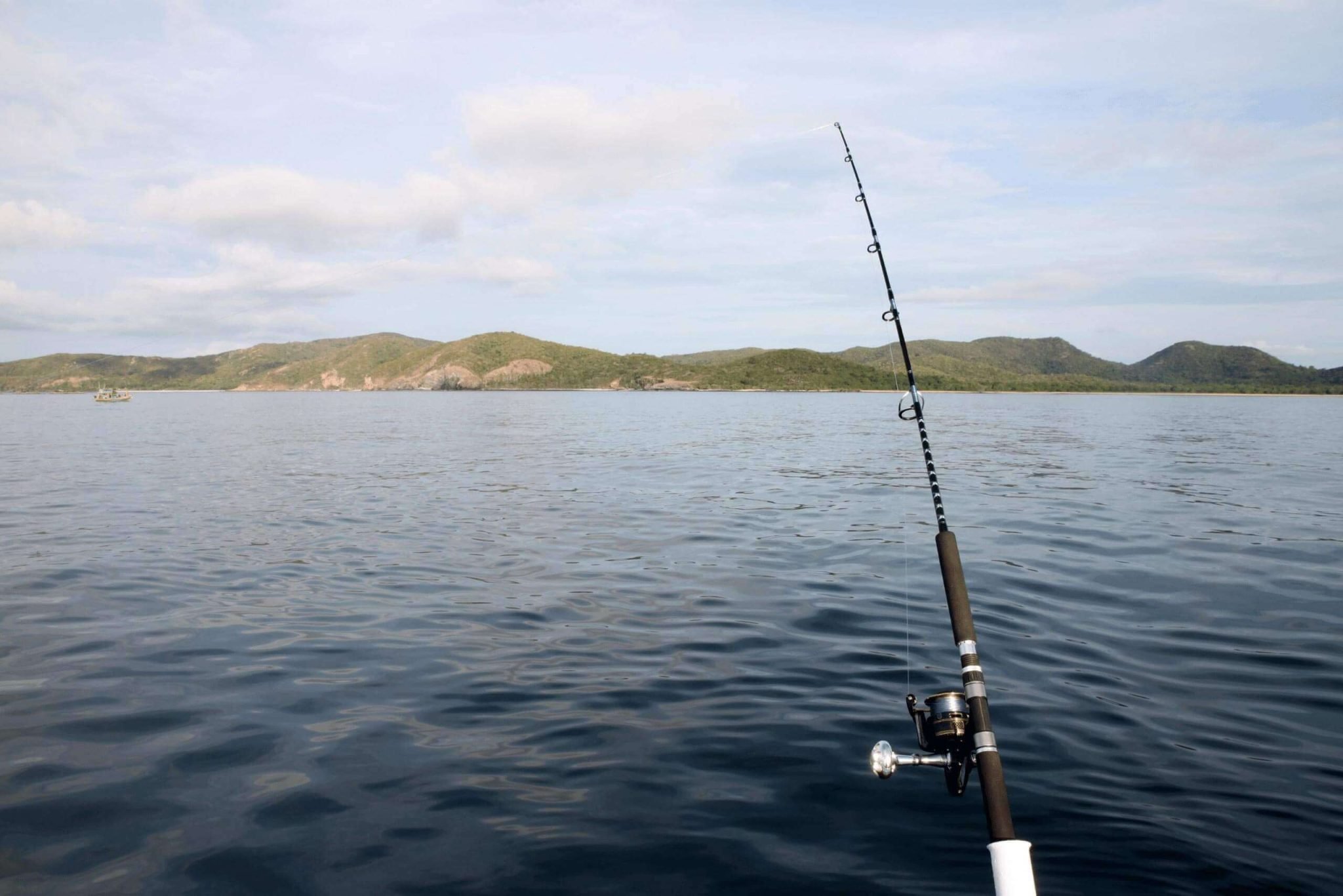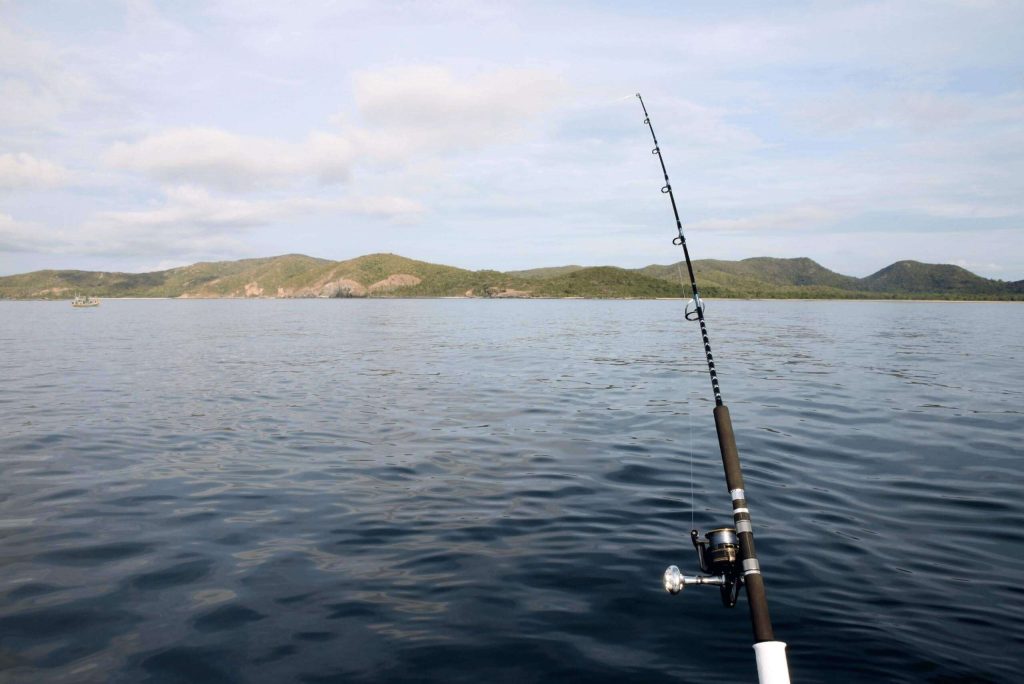 4-hour Night Snook Fishing
TBC offers you a 4-hour nighttime snook fishing trip with Capt. Gabe. We will help you plan and choose the perfect time to launch your trip. This night snook fishing trip is perfect for 2 for a price of $450. Capt. Gabe will take you to the best night fishing spots and introduce you to some of his favorite fishing locations. We also have a night shark fishing trip available upon request.
6-hour Night Snook Fishing
TBC's nighttime snook fishing is also available in a 6-hour trip for $650. Each trip allows a maximum of 2 and will launch at dark, depending on your and Capt. Gabe's agreed schedule. Let our Capt. Gabe share some of his best snook fishing spots and tips with you. Nighttime shark fishing is also available upon your request.
CALL US at (941) 347-2628
The best Boat trips in Florida
Our boat trips in Sarasota services are focused on you. We care for you and want you to have the best boating experience in Florida through our services. So don't hesitate to contact us for inquiries, reservations, or any concerns. We'll be glad to assist you!
HEAR WHAT OUR SATISFIED BOAT OWNERS AND CHARTER GUESTS SAY ABOUT US
What are you waiting for? Sail with The Boat Concierge now!
I am a snow bird that lives on Siesta Key. Gabriel and his crew take care of my two boats and my jet ski. TBC is there to have my boat ready when I come back in town from Maine and deliver my boat to my house freshly detailed from the marina. I have known Gabriel for over ten years and would recommend him and his crew to anyone.
Gabe and his crew make my boat time fun again. I've always owned the boat, therefore I'm always the one driving, fixing, and cleaning it every time we go out. With The Boat Concierge, I can do all of that - if I want to. But when I don't, I just call them and they become one of the crew. Then I can hand off all responsibilities (of boat ownership) and enjoy my guest's company on my boat without all of the work. The Boat Concierge is awesome.
Gabriel is much more than a local Sarasota fishing guide. He has lived and fished the Gulf Coast, from Louisiana to Key West for many years and has many resources beyond just fishing. For instance if you need your boat detailed, delivered to your dock, or secured when a hurricane is bearing down, he's your guy. Gabe is always helpful and courteous.
Gabriel was there for me when I took delivery of my first boat back in 2015 and has helped me ever since.
I have known Gabriel for over 10 years and would recommend he and his crew to anyone. They maintain my boats and jet ski. TBC is there to have my boat ready when I return from my summer home in Maine and deliver my boat to my house freshly detailed from the marina.