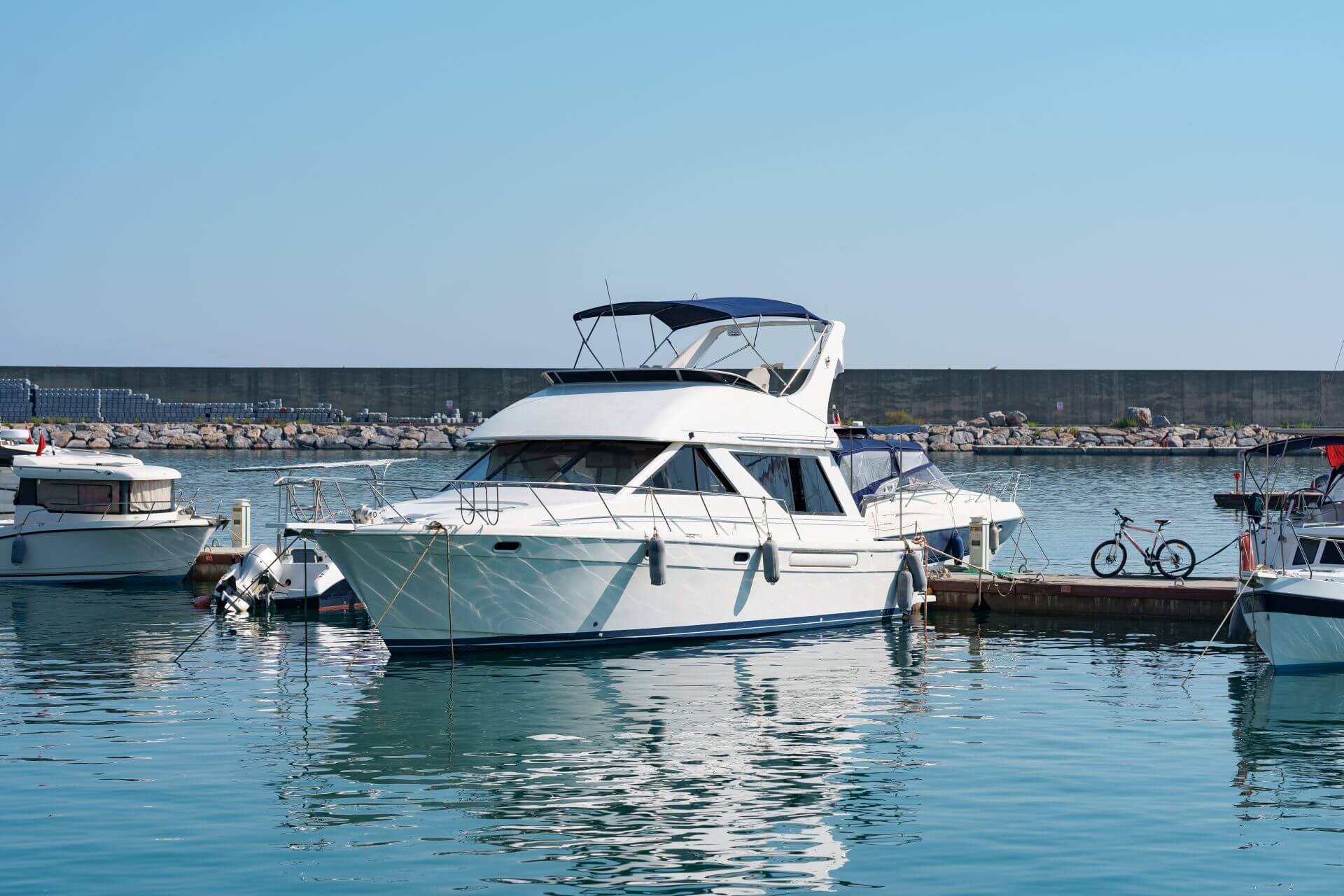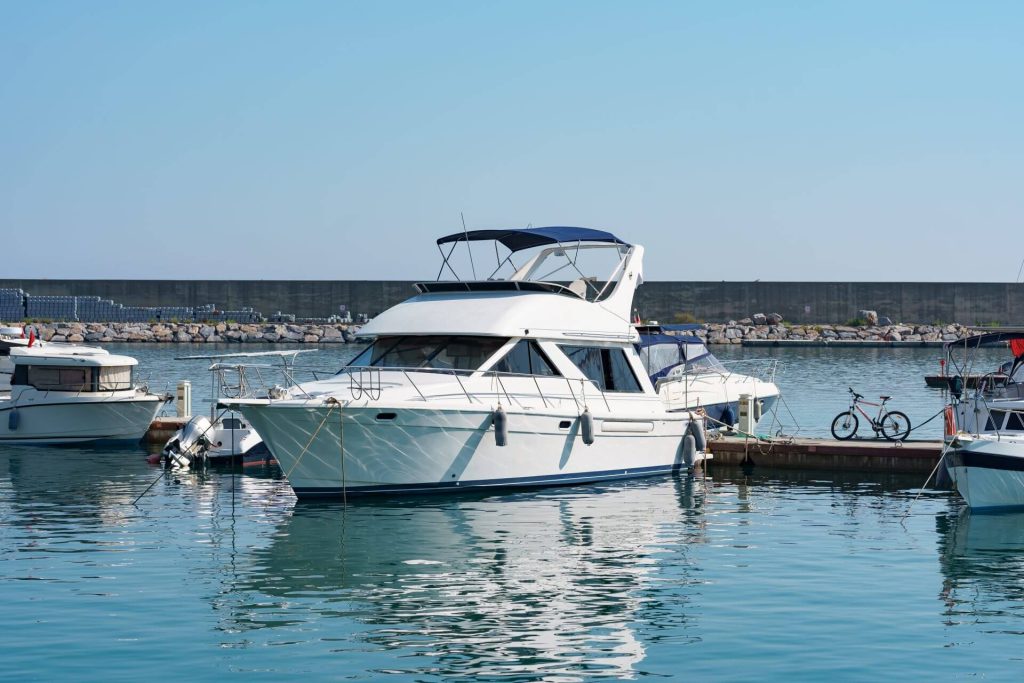 Are you ready to take the plunge and sail the open seas? A boat charter is what you need. With a boat charter, this dream can explore new places and discover hidden gems beneath the waves.
But before you set sail on your grand excursion, it's important to understand exactly what goes into booking and organizing a successful boat charter. From choosing the right vessel for your needs to understanding how much it will cost, making preparations ahead of time is essential if you want everything to run smoothly once onboard. With our help, we'll make sure that every detail of your journey is taken care of so that all you have left to do is sit back, relax, and enjoy life on the high seas!
When you book a boat charter, you pay by the hour, day, week, month, or season, depending on how long you plan to use it. You also need to factor in additional fees such as docking fees, fuel costs, crew costs (if applicable), and other associated expenses like food and beverages onboard. So before committing to any type of boat charter, make sure you understand all the details, including the pricing structure and what services are included in the fee.
No matter what kind of vacation experience you're after, there's sure to be a boat charter option that fits your needs perfectly. With so many possibilities out there, it can be overwhelming trying to choose one; thankfully, experts are available to help make planning easier.
Boat Tours – For those who want to discover new locations without doing any of the work, boat tours can be an ideal choice. These typically include guided sightseeing excursions from experienced captains who offer commentary as they navigate through local waters.

Fishing Charters – Fishing enthusiasts will appreciate this type of charter which includes all necessary gear and knowledgeable crew members who know exactly where the best catch is hiding.

Sailing Charters – If you're looking for the ultimate relaxation experience, sailing charters provide luxurious vessels with modern amenities like hot tubs and outdoor bars perfect for soaking up the sun while exploring nearby islands.

Yacht Charters – Ideal for larger groups, yacht charters come in all sizes and feature spacious cabins and onboard entertainment systems tailored to your tastes.

Luxury Charters – For those seeking something special, luxury charters boast posh accommodations complete with gourmet meals prepared by onboard chefs and personalized service from qualified staff members.
From finding the right vessel for your group size to helping create custom itineraries designed around specific interests, assistance is always available when booking a charter trip. 
Benefits Of Chartering A Boat
Chartering a boat is like the key to an adventure. With access to some of the most exclusive and picturesque settings in the world, chartering brings many benefits. From relaxation and recreation to unforgettable experiences, boat chartering offers something for everyone.
When considering the advantages of boat chartering, one must consider countless options when choosing how and where to explore. Day trips, weekend getaways, or even longer excursions are tailored to fit any budget or activity level. Furthermore, depending on your preference, you can choose what type of vessel best suits your needs: motorized boats such as speedboats and yachts or sailing vessels including catamarans and dinghies – all offer a unique chartering experience.
The opportunities don't stop there – from whale watching to sightseeing around historical landmarks to fishing charters where anglers can compete against each other for fresh catches. Luxury cruises with open bar services and five-star catering, or simply taking time out at a secluded beach surrounded by crystal clear waters – whatever your interests may be, a suitable option is always available when chartering a boat.
How To Find The Right Charter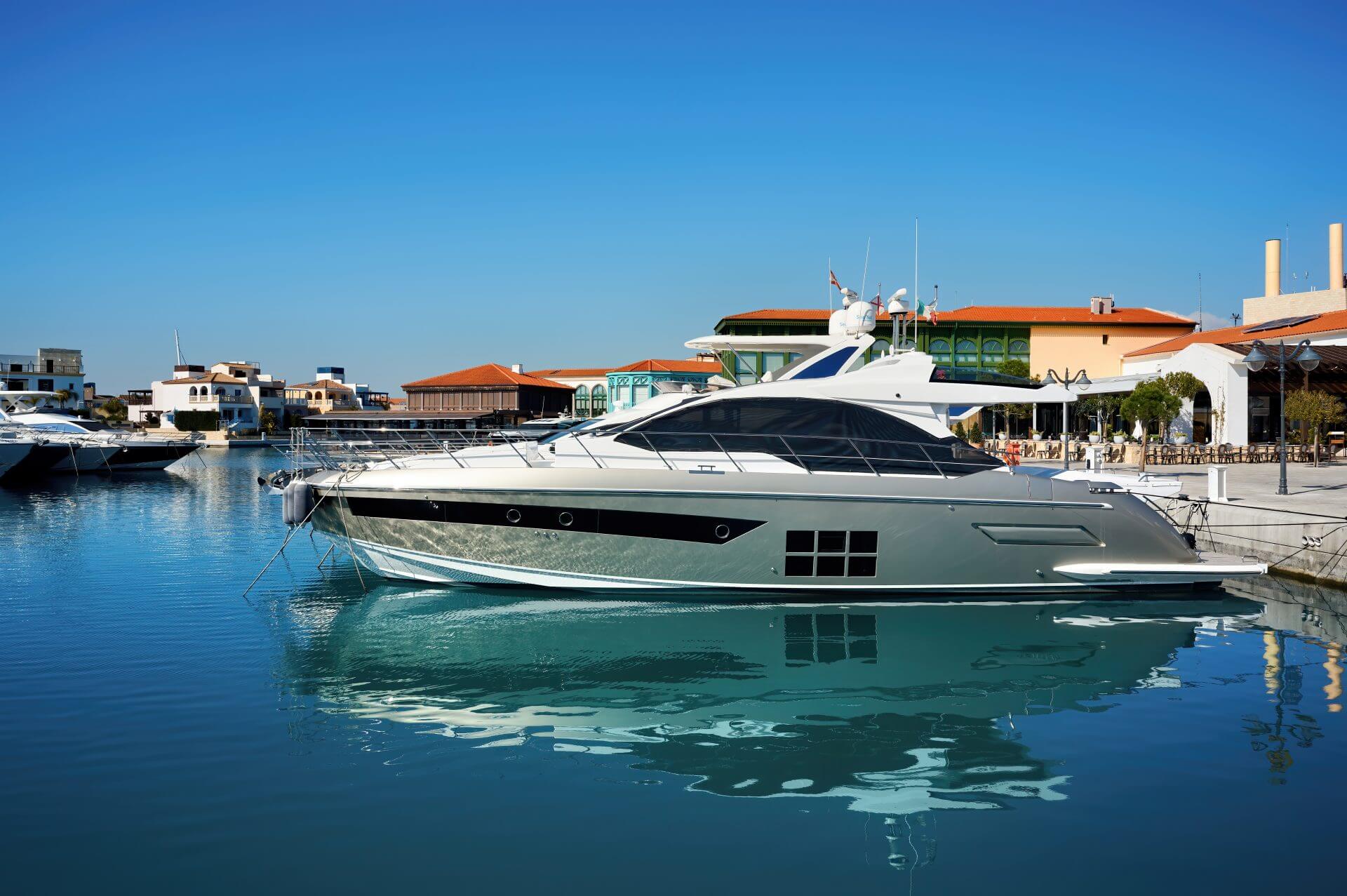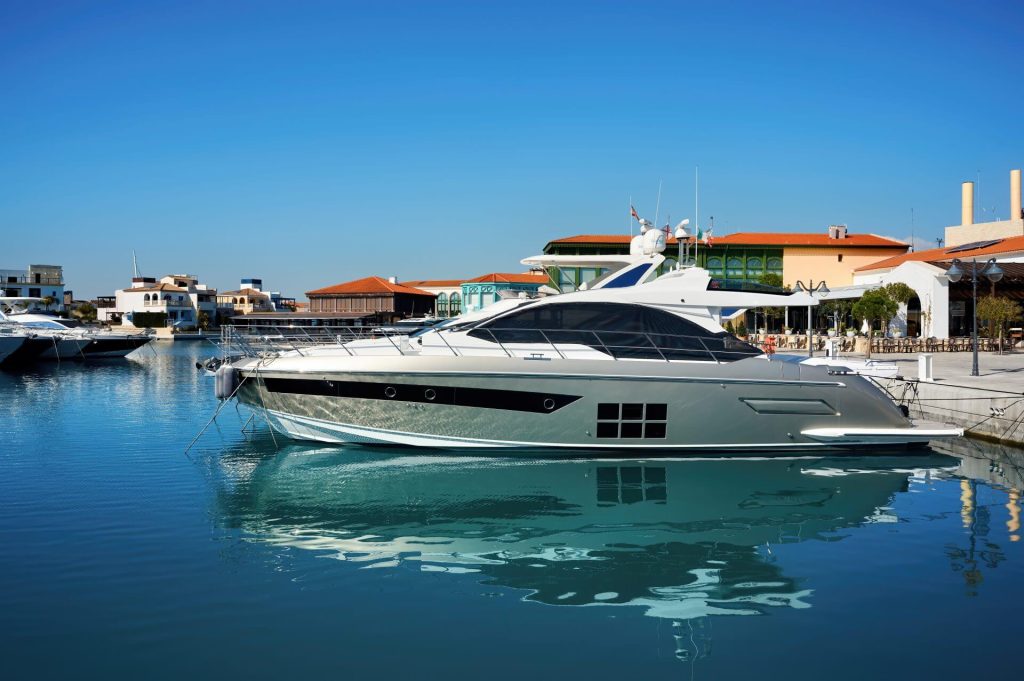 When searching for boat charter services, several factors must be considered. Always do your due diligence when choosing a charter company. Ensure they have positive reviews from previous customers, as this can indicate their customer service quality. Also, check the type of boats they offer and if they provide crew members or allow BYOB. This will determine the overall cost and experience.
Consider researching different rental rates and prices offered by various chartered companies to make an informed decision based on your budget. Many times these companies may list standard packages with fixed fees; however, more experienced charters may be able to customize packages tailored specifically to your needs at competitive prices. Also, ask about any extras, such as catering services or additional activities that could enhance your boating trip experience.
Selecting the right charter is essential for making the most of your boating excursion. As long as you consider all the important elements, such as customer reviews and types of boats available, you'll be well on your way toward finding the perfect charter!
The cost of chartering a boat is like preparing for an adventure. It requires careful planning and budgeting to ensure everything runs smoothly – just like the engine of any vessel! 
Costs vary greatly depending on what type of boat is chartered, how long it will be chartered for, whether or not amenities are included in the deal, and other factors. To help you compare costs, we've created this table:
Charter Boat Type
Sailboat
Motor Boat
Luxury Yacht

Cost per Hour
$25 – $50
$50 – $75
$200+
Cost Per Day
$150 – $400
$200 -$600
$1,500 +
As you can see, there is a wide range of pricing options for chartering a boat, so plan accordingly. Here are some tips to help you get started:
Discuss your budget upfront with the charter company before making any decisions. 

Research different types of boats and their associated costs to determine which matches your budget best.

Ask about additional fees such as fuel surcharges or insurance charges. 

Consider booking early if possible to guarantee availability at peak times. 

Ask for deals or discounts from friends who have recently rented out charters in your area.

Look into renting directly from private owners instead of agencies, as they may offer lower rates than companies.
By taking these steps and doing some thorough research beforehand, you'll be able to find the perfect charter for your next seafaring journey without breaking the bank!
Frequently Asked Questions
What Safety Measures Should I Take When Chartering A Boat?
When chartering a boat, safety should always be the number one priority. You must take several regulations and measures to ensure your safety and those around you when out on the open water.
Familiarize yourself with all local boating laws and regulations before chartering a boat. This includes knowing proper navigation rules and any restrictions or additional requirements about your destination or vessel type. Additionally, only leave shore with an adequate supply of life vests for everyone onboard and ensure the necessary emergency equipment is included on board, such as flares, radios, fire extinguishers, etc.
Ultimately, adhering to safe boating practices will help ensure enjoyable experiences whenever embarking upon a boat charter adventure!
Are There Restrictions On How Far I Can Travel When Chartering A Boat?
One of the main questions many people have is if there are any restrictions on how far they can travel. Generally speaking, when you're chartering a boat for a day or weekend trip, you won't find too many distance limits. However, if you plan on making a long-distance travel journey, you will likely be subject to certain rules and regulations that restrict how far away from the port you can go.
Research specific laws regarding where and how far your vessel may travel. Depending on local regulations in the vessel's navigating area, there could be strict guidelines as to which areas the boat must remain within while sailing along those waters. The same applies to overseas voyages; government regulations may require special permits before allowing boats to venture beyond predetermined boundaries.
Are There Any Age Restrictions When It Comes To Chartering A Boat?
Generally speaking, most boats require an adult over 18 years old to be present to charter a boat. This is because there may be safety risks involved with operating a vessel and having someone responsible for its operation. Although each country or state may have different rules regarding minimum ages for chartering a boat, they all adhere to some basic guidelines regarding ensuring passengers' safety.
It's also worth noting that insurance policies related to boat chartering will typically stipulate certain age restrictions for those wanting to hire their services. Understanding these requirements before committing to any rental agreement can save headaches if something goes wrong while at sea. 
Can I Bring Food And Drinks Onboard When Chartering A Boat?
Whether you are looking to charter a boat for pleasure or business, one of the most important questions you should ask is whether you can bring food and drinks onboard. Fortunately, the answer is usually yes! Most boats that offer charters will allow guests to bring their snacks and beverages; however, there may be restrictions on what types of drinks are allowed.
When bringing your food and drink on board during a chartering experience, it's best to check with the captain before assuming anything. Some captains may require that all alcoholic beverages be purchased through them; this is particularly true if they serve alcohol as part of the package. It's also important to ensure that everyone abides by local laws regarding the drinking age and open containers.
Are There Any Special Licenses Or Certifications Needed To Charter A Boat?
Before you embark on your adventure, it's important to ensure you have all the necessary licenses and certifications required for boat chartering. Depending on the country or state where you plan to get your boat charter license, there may be different laws and regulations governing boat charter.
Most countries require an initial training course and certification from an accredited institution before they can legally provide these services. Additionally, some states may require additional documentation, such as proof of insurance, to meet their specific requirements for operating a boat charter business. Furthermore, each region will likely have its own set of rules regarding safety protocols onboard the vessel during water activities such as fishing or scuba diving trips.
Chartering a boat is one of life's great joys; there's nothing quite like feeling the wind in your hair as you glide across crystal-clear waters. To ensure a safe journey, research safety requirements before embarking. Check local regulations regarding travel distance, age limits, and special licenses and certifications.
Whether you're planning to celebrate a holiday with your family or want to spend a romantic night with your loved one on the sea, let us help you have a memorable experience. We're the number 1 boat charter provider in Florida. Contact us today.