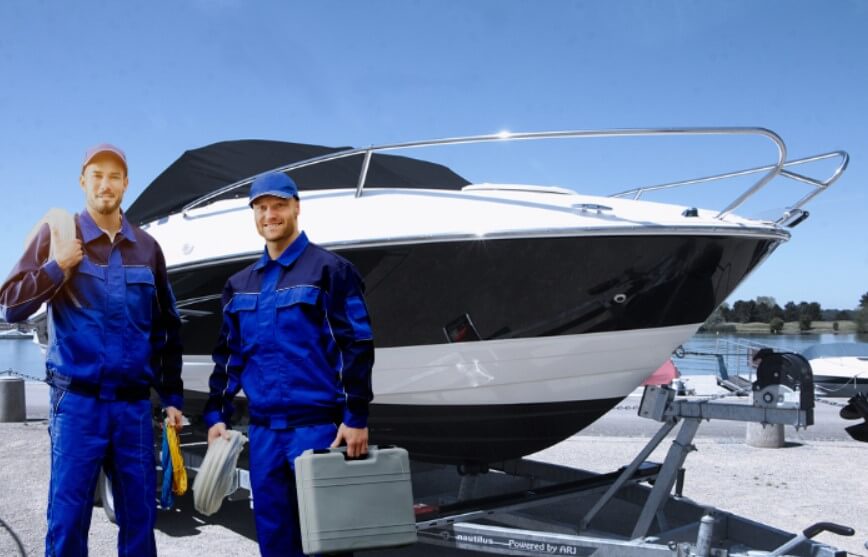 Whether you are an avid sailor or a novice, finding the right boat repair service is essential. There are many options available in Sarasota, and it can be difficult to determine which one will best meet your needs. This article provides important tips for choosing the right boat repair service in Sarasota so that you can ensure your vessel gets the care it deserves from experienced professionals.
Identify What Boat Repair Service In Sarasota You Need
Choosing the right boat repair service in Sarasota is like finding a needle in a haystack – there are plenty of options, but it can be difficult to determine which one will meet your specific needs. To make this process easier, here we'll explore three key steps for identifying and evaluating the best service for you:
• Determine what type of work needs to be done on your boat.
First, consider what type of work you need to be done on your boat. Is it something minor such as paint touch-ups or repairs to the motor? Or do you require more complex work, including fiberglass repairs or rewiring? It's important to research available services that specialize in these types of tasks before selecting your provider. By understanding what kind of services each company offers, you can narrow down your list of potentials quickly and easily.
• Take into account where those companies are located geographically.
If possible, try to find a local business near you so that they can provide convenient access if any additional assistance is needed while they're working on your vessel. Additionally, check their hours of operation to ensure someone will be available when you need them most.
• Contact several providers with questions about their qualifications and experience related to the job at hand.
Ask if they have certifications or awards that demonstrate their ability to perform quality work safely and correctly every time. You should also inquire about insurance coverage and guarantees just in case anything unexpected happens while they're repairing your boat.
Consider The Cost Of Boat Repair Service In Sarasota
Cost is a critical consideration when choosing the right boat repair service in Sarasota. Comparing both labor and parts costs between different services can help you make an informed decision about which one to choose. Crafty comparison and creative cost-cutting can help you get the best value for your money while ensuring that your boat is properly repaired.
From inspecting quotes to assessing estimates, it's important to take time to evaluate all of the expenses associated with fixing your boat. Researching prices online or calling around could give you a better idea of what other repair services are charging so you can find the most affordable option that meets your needs. Additionally, ask if there are any discounts available, as these may help reduce overall costs significantly.
When deciding on a boat repair service in Sarasota, be sure to factor in all applicable taxes or fees associated with their work. Knowing exactly how much each component will cost beforehand allows you to budget accordingly and avoid unexpected financial surprises down the line. Moreover, compare any warranties offered by various providers before making your final selection – this way, you'll have peace of mind knowing that extra repairs won't come at an exorbitant price later on.
Understanding The Scope Of Services Offered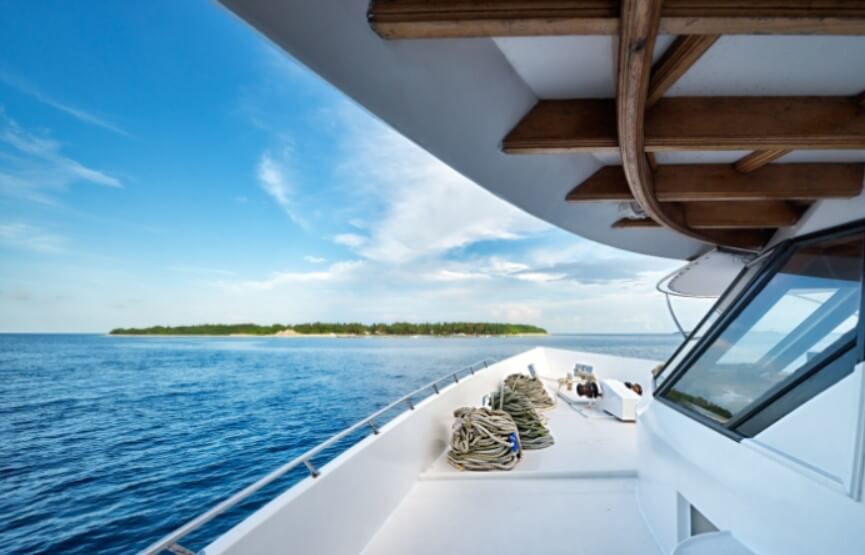 Choosing the right boat repair service in Sarasota can be daunting, as there are quite a few options to choose from. It is important to understand the scope of services offered by each potential provider before making your decision. 
To illustrate this point, consider the analogy of a car — you would only buy one after first asking what type of engine it has and how much maintenance it requires. The same goes for selecting a boat repair service in Sarasota; you must inquire about the breadth of their offerings so that you can make an informed choice.
When looking into boat repair service in Sarasota, some key points to keep in mind include:
• Do they offer mobile repairs or do customers need to bring their boats into a shop?
• Are parts and materials used new or recycled?
• Is there any warranty coverage included with their services?
Answering these questions will help give you an idea of the kind of work that can be done on your vessel and should provide insight into whether the particular company is suitable for your needs.
If possible, try to look for customer reviews for each business you're considering. This will allow you to get a better understanding of which companies have reliable experience and quality standards when it comes to working on boats. 
Inquiring About Parts And Materials Used
When it comes to looking for the right boat repair service in Sarasota, one of the most important factors is understanding what parts and materials will be used. To guarantee you get the best service possible for your vessel, take some time to inquire about the type and quality of components that will be employed. For instance, imagine you own a vintage sailboat in need of maintenance – wouldn't you want to know if the shop was using authentic replacement parts or modern substitutes?
It's also essential to ask whether spare parts come from genuine manufacturers or third-party suppliers. Many boat owners prefer original manufacturer components due to their superior build quality and reliability over generic alternatives. You should also find out how long these components are expected to last and if any warranties are offered on them by their respective makers.
Researching ahead of time can give you peace of mind and help ensure that your craft is restored with care and attention. Talk with potential repair services beforehand so that you know exactly what they're offering before committing to any work being done. That way, when it comes time for repairs, there won't be any surprises! 
Checking For Certifications And License
Staggeringly, finding the right boat repair service in Sarasota can be a daunting task. But with some due diligence and research, you can find the perfect fit for your needs. And one of the critical steps to take is to check for certifications and licenses when choosing a boat repair service provider.
For starters, certification shows that the boat repair service in Sarasota are qualified as they have undergone professional training on how to provide quality repairs. Moreover, licenses show that these professionals adhere to safety regulations set by governing bodies such as the U.S. Coast Guard and other regulating agencies in Florida. In addition, checking for credentials will give you an assurance that you're dealing with competent technicians who know their stuff inside out!
You should also ask potential providers about any special qualifications or training they may hold related to specific types of boats or repairs, so you get top-notch work done at all times. Furthermore, remember to inquire about warranties too – this way you'll know what kind of coverage is available if something goes wrong after working with them. All these measures taken together will help ensure that your boat remains safe and reliable while in their care.
Choosing the right boat repair service in Sarasota isn't something that should be taken lightly or done without proper consideration. But if approached carefully, one can rest assured knowing they have made a sound choice that meets both their practical requirements as well as personal standards of quality.
At The Boat Concierge, we are the trusted boat repair service in Sarasota. Our team of experienced technicians has a deep understanding of boats and their various components. From minor repairs to major overhauls, we have the expertise to get your boat back on the water in top condition. Contact us today!