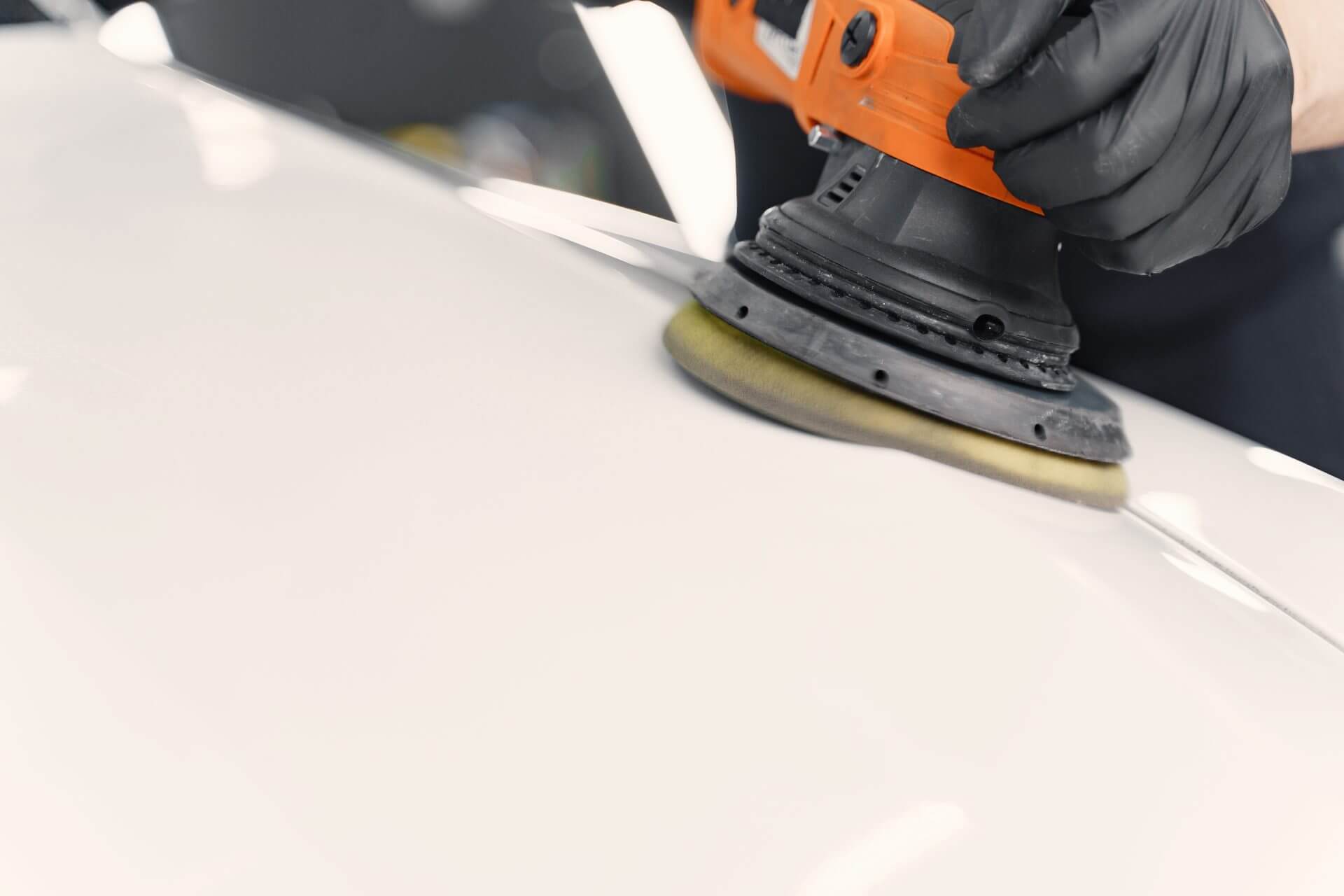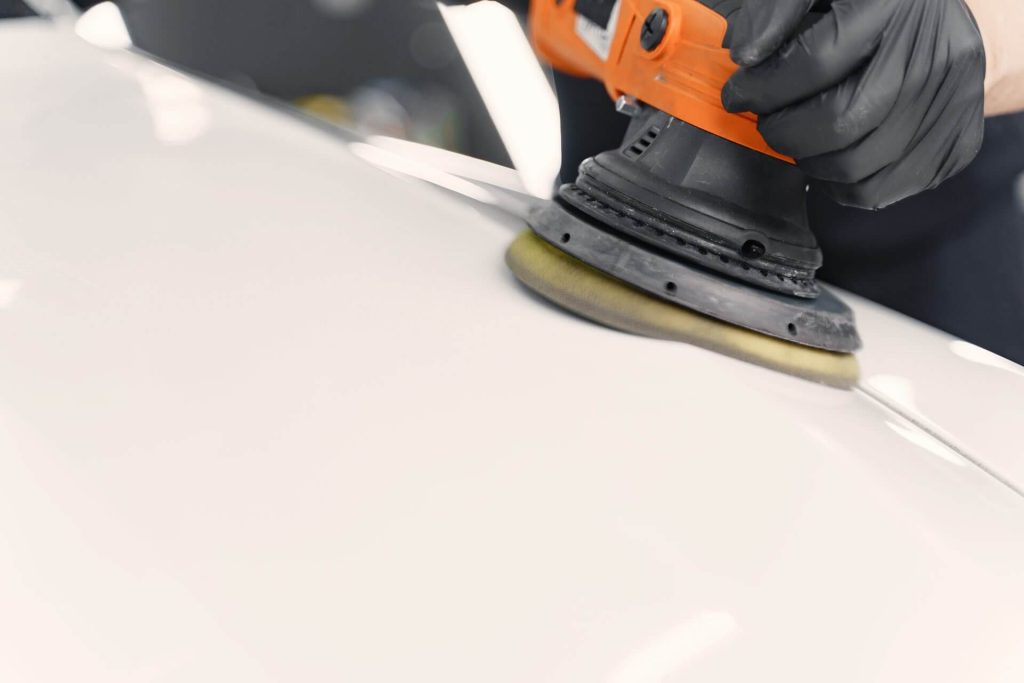 When it comes to protecting your boat's paint and ensuring its long-lasting shine, ceramic coatings have gained immense popularity in recent years. Among the various ceramic coating brands available, Glidecoat has been established as a reliable and high-quality option. However, finding a trusted provider of Glidecoat ceramic coating in Sarasota can be a challenging task. 
In this blog post, we'll guide you through the process of finding a reputable provider to ensure the best results for your boat.
Benefits of Glidecoat Ceramic Coating
Glidecoat ceramic coating is an advanced formulation that provides superior protection for automotive finishes. This unique formula creates a hydrophobic barrier on the surface of your vehicle, providing multiple advantages and benefits. Some of the benefits of Glidecoat ceramic coating include
Enhanced Paint Protection:

Glidecoat creates a durable protective layer that shields your vehicle's paint from various contaminants such as UV rays, dirt, chemicals, and oxidation. This helps prevent paint fading, discoloration, and damage caused by environmental factors.
Long-Lasting Shine:

The ceramic coating gives your vehicle's paint a glossy and reflective finish, enhancing its appearance. The coating's hydrophobic properties also make it easier to clean and maintain, as dirt, grime, and other impurities have a harder time adhering to the surface.
Resistance to Scratches and Swirl Marks:

Glidecoat ceramic coating provides a tough, scratch-resistant barrier that helps protect your vehicle's paint from minor scratches and swirl marks that can occur during regular washing or everyday use.
Chemical Resistance:

The coating is highly resistant to chemicals such as acidic cleaners and solvents, which can otherwise damage the paint's surface.
How to Find Potential Providers of Glidecoat Ceramic Coating in Sarasota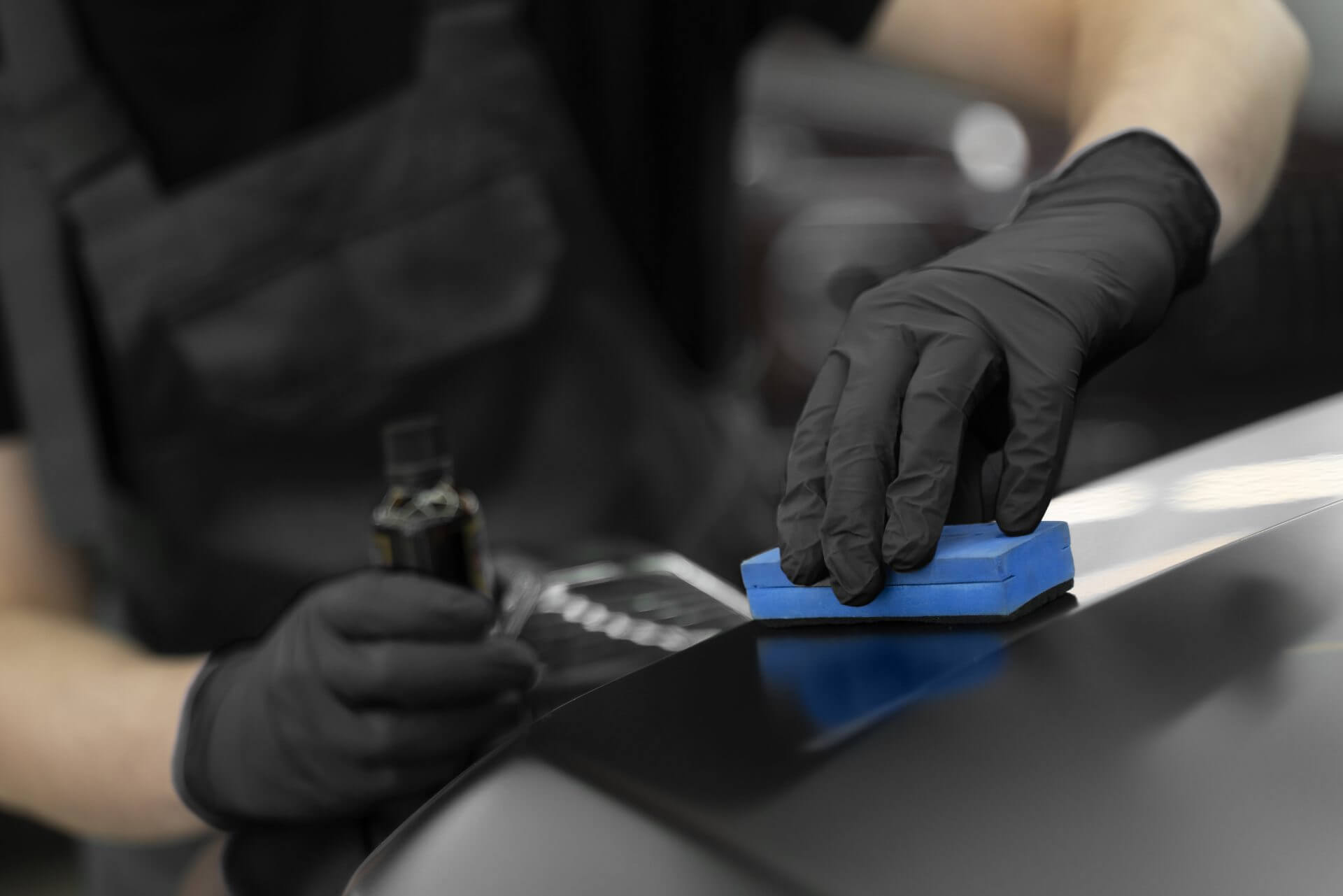 Finding a trusted provider of Glidecoat Ceramic Coating in Sarasota can be challenging. With so many ceramic coating providers available, it's essential to do thorough research to make sure that the technicians you choose are both qualified and trustworthy. Here are some tips for researching potential providers:
Read Online Reviews
Start by checking out online reviews from their previous customers and make sure to look at multiple sources, including Yelp, Google, Facebook, etc. This way, you'll get a good sense of what people think about the service quality offered by each provider.
2. Ask Around
Talk to your workmates, friends, or family who have had similar work done before, and ask them which companies they recommend. They may probably be able to provide helpful insight into which Glidecoat coating technicians they trust most.
3. Check Credentials
Once you've narrowed down the list of your prospective providers, it's time to check their credentials. Make sure all relevant certifications are up-to-date and that any required licenses or insurance policies are valid. It's also important to inquire about safety procedures during installation. Doing this is crucial as working with highly specialized products like Glidecoat Coatings requires skills and proper training.
4. Visit the Facility
If possible, visit the provider's facility in person. With this, you'll have a chance to see their work environment, equipment, and overall professionalism. You can even talk to their staff and ask questions about their process, warranty, and any other concerns you may have.
5. Request Before and After Photos
Ask the provider for before and after photos of vehicles they have coated with Glidecoat. Many providers show these even without you asking, as it shows their workmanship and the quality of the finish they can achieve.
6. Inquire About Warranty
Find out if the provider offers a warranty for their ceramic coating installations. A reputable provider will stand behind their work and offer a warranty that covers any defects or issues with the coating.
7. Seek Recommendations
Ask friends, family, or local automotive enthusiasts for recommendations. They may have firsthand experience with a trusted provider or know someone who does.
Remember to take your time and do thorough research before selecting a provider. It's essential to choose a trusted professional to ensure the best results and protection for your vehicle's paint.
Characteristics of Glidecoat Ceramic Coating Provider in Sarasota
When looking for a trusted provider of Glidecoat Ceramic Coating in Sarasota, there are certain characteristics you should consider. These qualities will help you identify a reputable provider who can deliver high-quality results. Here are some characteristics to look for:
Authorized Dealer:

Ensure that the provider is an authorized dealer or certified installer of Glidecoat products. It means that they have the necessary training and expertise to properly apply the ceramic coating.
Experience and Expertise:

Look for Glidecoat providers who have extensive experience in applying ceramic coatings, specifically Glidecoat. An experienced provider will have the knowledge and skill to handle the application process effectively.
Positive Reputation:

Check the provider's reputation within the local community. Look for customer reviews and testimonials to gauge the satisfaction level of previous clients. A provider with a positive reputation is more likely to deliver satisfactory results.
Quality Workmanship:

Examine before and after photos of vehicles the provider has coated. This will give you a visual representation of their workmanship and the quality of the finish they can achieve.
Professionalism:

Visit the provider's facility or contact them directly to assess their professionalism. A reputable provider will have a clean and well-equipped facility, and their staff will be knowledgeable, courteous, and willing to address any questions or concerns you may have.
Warranty:

Inquire about the warranty offered by the provider. A trusted provider will typically offer a warranty that covers any defects or issues with the ceramic coating installation. This demonstrates their confidence in their work.
Attention to Detail:

Look for providers who pay attention to detail during the application process. Ceramic coating requires precision and careful application to ensure optimal results. Providers who prioritize attention to detail are more likely to deliver a superior finish.
By considering these characteristics, you can narrow down your options and find a trusted provider of Glidecoat Ceramic Coating in Sarasota. Remember to research, ask for recommendations, and assess the provider's qualifications before making a final decision.
At the end of the day, choosing the right Glidecoat ceramic coating provider is all about trusting your gut instinct when evaluating different options. After doing your due diligence and confirming their qualifications, if you feel good about a particular technician or company, they could be the perfect fit for you! By taking following this guide, you can rest assured knowing you made the wisest decision possible when choosing a reliable Glidecoat ceramic coating provider in Sarasota.
Or, you can skip the hassle and trust The Boat Concierge for your Glidecoat Ceramic Coating needs. We're a certified Glidecoat Coating installer, so you'll be at peace knowing your boat is in safe hands. Contact us today!