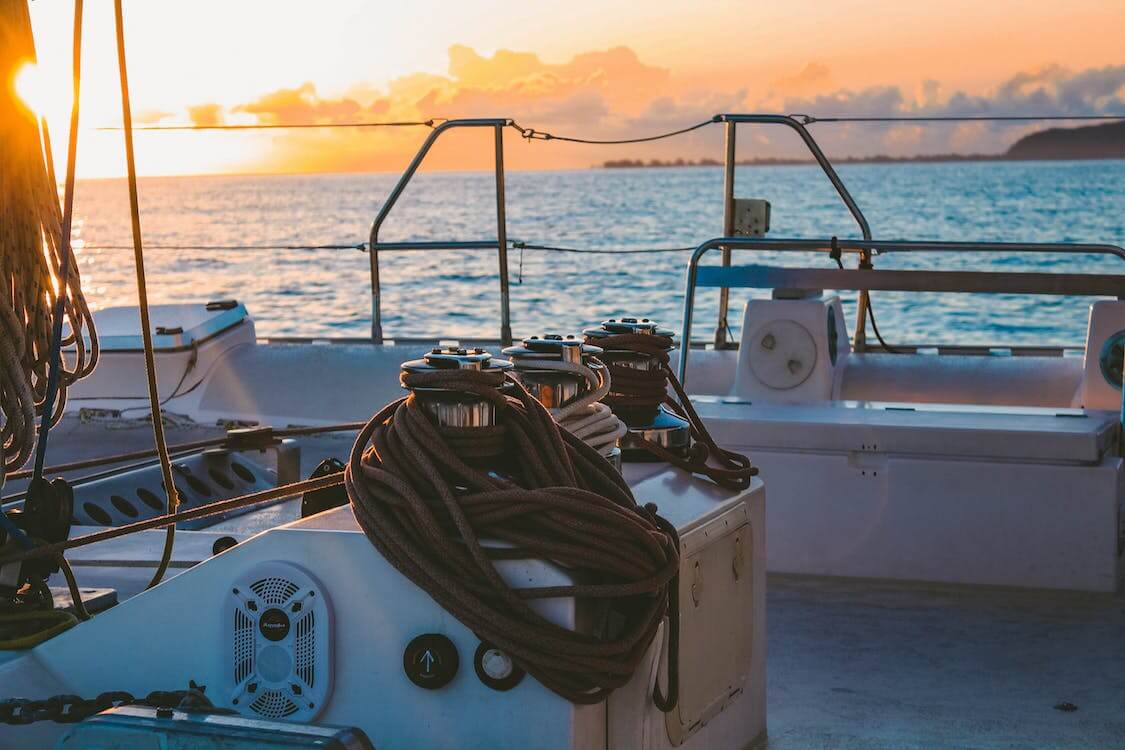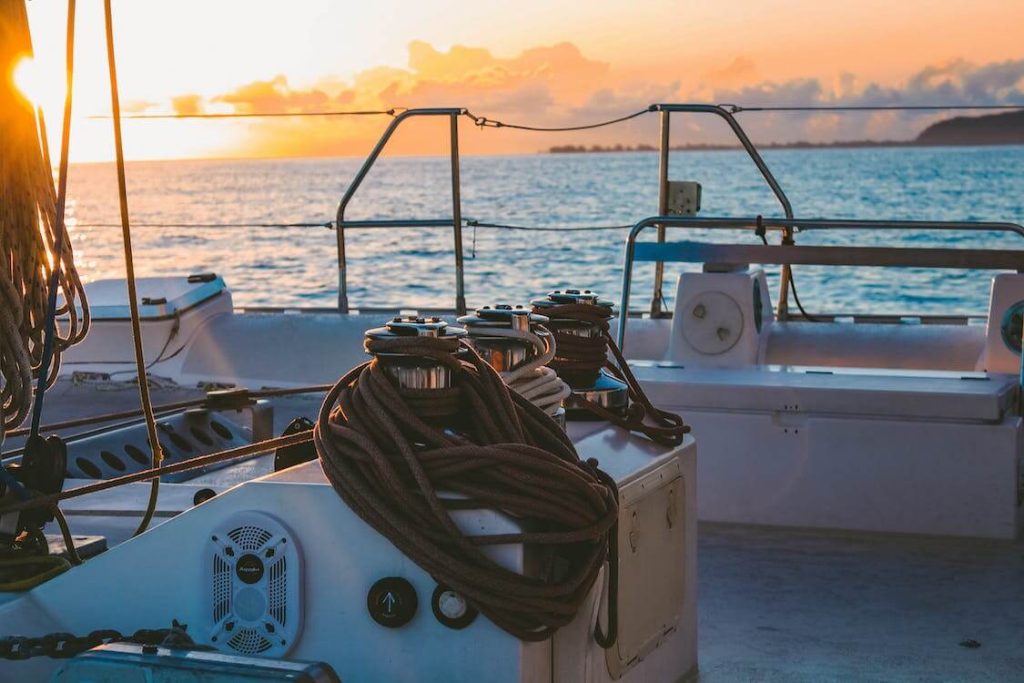 Are you looking for the perfect boat charter adventure? Look no further than Sarasota, Florida! This sun-soaked paradise offers breathtaking views and plenty of activities to keep your vacation exciting. From exploring secluded beaches to fishing in open waters, a trip to Sarasota will surely be an unforgettable experience.
The pristine white sand beaches provide stunning backdrops for outdoor activity or relaxation. You can spend your days soaking up the sunshine on golden sands or dip in crystal clear waters – whatever takes your fancy! With so much on offer, it's easy to see why Sarasota boat charter adventure is the perfect weekend getaway for you and your family.
Sarasota is a destination that offers something for everyone. Its stunning beaches, diverse wildlife, and unique attractions make it the perfect place to charter your next boat adventure. From Mote Marine Laboratory & Aquarium to John and Mable, Ringling Museum of Art to South Lido Park, this city has plenty of sites worthy of exploration.
Mote Marine Lab & Aquarium allows visitors to interact with native marine life in their natural habitat. The lab also offers educational workshops on conservation and ocean sustainability. On top of that, you can take part in various activities such as whale watching, kayaking tours, and more!
John and Mable Ringling Museum of Art is another great spot for art lovers exploring Sarasota's rich cultural history. This museum houses some of the most iconic works from Rubens, Rembrandt, Gainsborough, and more. If you're feeling adventurous, you can rent bicycles on-site to tour the grounds at your leisurely pace!
South Lido Park is a must-visit when exploring Sarasota by boat. Located on Longboat Key near Big Pass Bridge (which connects two barrier islands), this park features breathtaking water views, ample walking trails, and picnic areas. Whether you want to soak up some sun or dip in the Gulf Coast waters – South Lido Park won't disappoint!
No visit to Sarasota would be complete without checking out these local attractions – all easily accessible by boat chartering services throughout the area! So don't wait any longer; start planning your next Sarasota boat charter adventure and discover why Sarasota is truly an idyllic escape for anyone who loves spending time on the waves!
Climate and Weather Considerations
Sarasota offers mild weather year-round, making it perfect for boat charters. The winter months offer some of Florida's most pleasant temperatures, and a cool breeze keeps high humidity at bay. The water temperature is more comfortable during this time than in summer. Spring brings warm days with light breezes, while summer can be hotter.
When planning your Sarasota boat charter adventure, it's important to consider seasonality. Summer is the busiest time, so sailing may only be ideal. Winter is slower due to cooler temperatures, but calmer seas make smooth cruising trips along Sarasota's coastlines.
No matter what time of year you plan to visit Sarasota, its temperate climate makes it an excellent destination for boat charters – especially for those looking for a relaxed experience on the water!
Types of Available Boat Charters
Sarasota offers various boats and yachts for your next boat charter adventure. Whether you're looking to experience the Florida sun on a luxury sailboat or take out an exhilarating fishing trip, there is something for everyone in Sarasota.
Here are some types of boats available for chartering:
Luxury Yacht Charters:

Enjoy all the amenities of owning a yacht without worrying about maintenance when you choose one of these luxurious charters. From private chef services to onboard entertainment systems, get ready to experience ultimate relaxation on the high seas!
Party Boat Charters:

Bring along your friends and family members as you explore Sarasota from the open waters. These party boat charters feature plenty of room for fun activities like swimming and dancing while offering stunning views of the area's beaches and coastline.
Fishing Charter Boats:

After a day filled with adrenaline-pumping action, look no further than our selection of fishing charter options in Sarasota. With experienced guides leading the way, you can expect an unforgettable time reeling in amazing catches!
With so many boats available for rent, it's easy to find just what you need for your Sarasota boat charter adventure.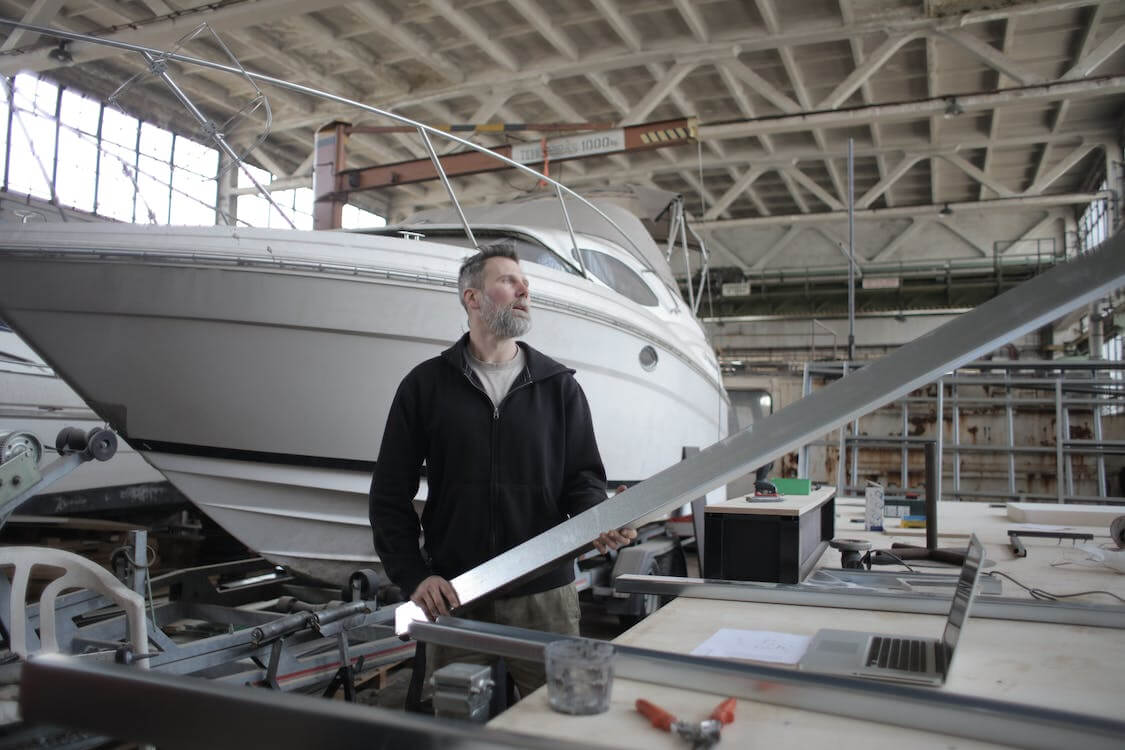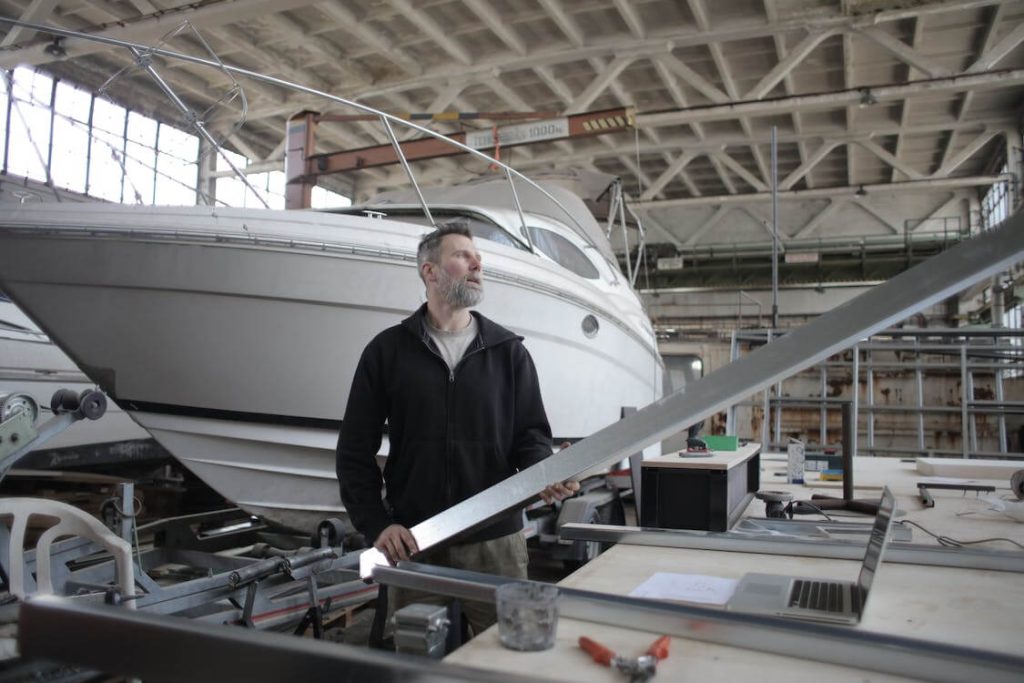 Boat Charter Companies in the Area
Sarasota is an ideal destination for your next boat charter adventure thanks to its wide selection of charter companies. From luxury yachts to fishing charters, there's something for everyone regarding Sarasota chartering services. Whether you're looking for a romantic sunset cruise or some fun in the sun with friends and family, you'll find just what you need from one of the many chartering companies that call this beautiful city home.
Experience and Reputation

: Research the company's experience and reputation in the boat charter industry. Look for companies that have been operating for a considerable period and have a positive track record. Read reviews and testimonials from previous customers to gauge their satisfaction level.
Licensing and Certification:

Verify that the boat charter company holds the licenses and certifications required by Florida. This ensures that they operate legally and comply with safety regulations and standards.
Safety Measures

: Safety should be a top priority when selecting a boat charter company. Inquire about the company's safety measures, including their maintenance practices, safety equipment on board, and their captains' and crew members' qualifications and experience. Ask about their adherence to Coast Guard regulations.
Boat Options and Amenities:

Consider the types of boats available for charter and whether they meet your specific requirements. Different companies offer various options, such as motor yachts, sailing yachts, catamarans, or fishing boats. Assess the amenities offered on board, such as cabins, kitchens, bathrooms, and entertainment systems, to ensure they align with your needs.
Insurance Coverage:

Verify that the boat charter company carries comprehensive insurance coverage for their vessels, crew, and passengers. This coverage should protect you in case of unforeseen incidents or accidents during the charter.
Pricing and Transparency:

Obtain detailed pricing information and ensure no hidden costs. Inquire about the charter rates, fuel charges, additional fees, and potential expenses. Transparent pricing allows you to understand the total cost of the charter and make an informed decision.
When choosing a company, be sure to compare different rates before deciding. While many offer competitive prices on their boats and services, take notice of any special deals or discounts they might have available. Once you've settled on a rate that fits within your budget, take the time to read customer reviews and ask around about anyone's experiences with the company – this will give you an idea of what kind of quality service they provide and if they can deliver exactly what you want out of your Sarasota charter experience.
Sarasota is an ideal boat charter adventure. With its beautiful scenery and excellent climate, it's no wonder that many people rent boats in the area. From fishing charters to sunset cruises, plenty of options are available to suit every type of traveler.
At Boat Concierge, we offer hassle-free boat and yacht day trip services at competitive pricing. You can rest assured that your experience is safe and enjoyable. Contact us today.